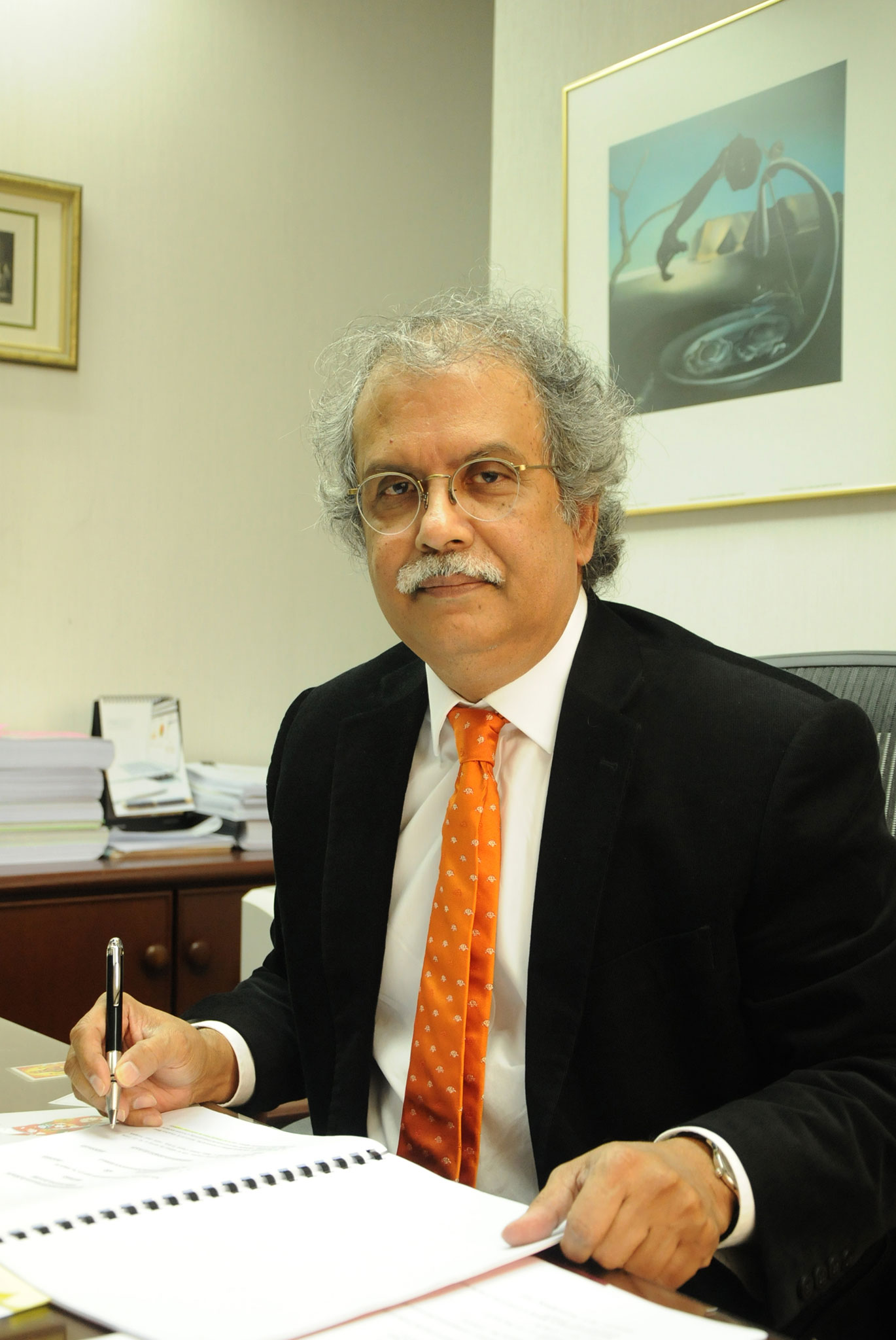 Barrister-at-Law, Lincoln's Inn
Practice Areas
Insurance, Shipping & Aviation, Construction, Engineering & Arbitration, General & Civil Litigation
Contact
Overview
Nagarajah Muttiah is the current Managing Partner of Shook Lin & Bok. He joined the firm in 1980 as an associate. He became a partner in 1989. He heads the International and Domestic Arbitration Department, General & Civil Litigation Department and Insurance & Shipping Department.
Nagarajah's areas of practice include Insurance, Shipping & Aviation, Building and Construction and General & Civil Litigation.
His work in the area of shipping litigation and maritime insurance experience has been recognized in Chambers Asia [2010], [2011] and [2012]. Nagarajah also authored the Malaysian chapter to the 2nd Edition of William Tetley's Maritime Liens and Claims.
Amongst other notable achievements and affiliations, Nagarajah is presently a member of the International Bar Association. Nagarajah was the former President of the Malaysian Maritime Law Association and former member of the International Pacific Bar Association where he had presented a number of papers over the years as a member.
The firm also has an active international and domestic arbitration team, led by Nagarajah Muttiah. Muttiah is also deputy head of insurance, and is praised for his "quality of opinion and responsiveness" – Asialaw Profiles 2015
Nagarajah Muttiah was listed under the Legal 500 Asia Pacific 2014 as a recommended lawyer in the area of Dispute Resolution.
"Nagarajah Muttiah is the key practitioner at Shook Lin & Bok for shipping matters, and has a solid reputation for his long-standing experience in the market. He has a broad practice with an emphasis on insurance, cargo and hull claims." – Chambers (Asia-Pacific) 2013 accolades.
"Nagarajah Muttiah of Shook Lin & Bok works on wet and dry shipping litigation, including cargo and damage claims and charter party agreements. He also handles corporate disputes" – Chambers Asia [2010]
"Nagarajah Muttiah of Shook Lin & Bok has a thriving shipping practice primarily advising P&I clubs and shipowners. He specialises in insurance, hull and cargo claim matters" – Chambers Asia [2012]"