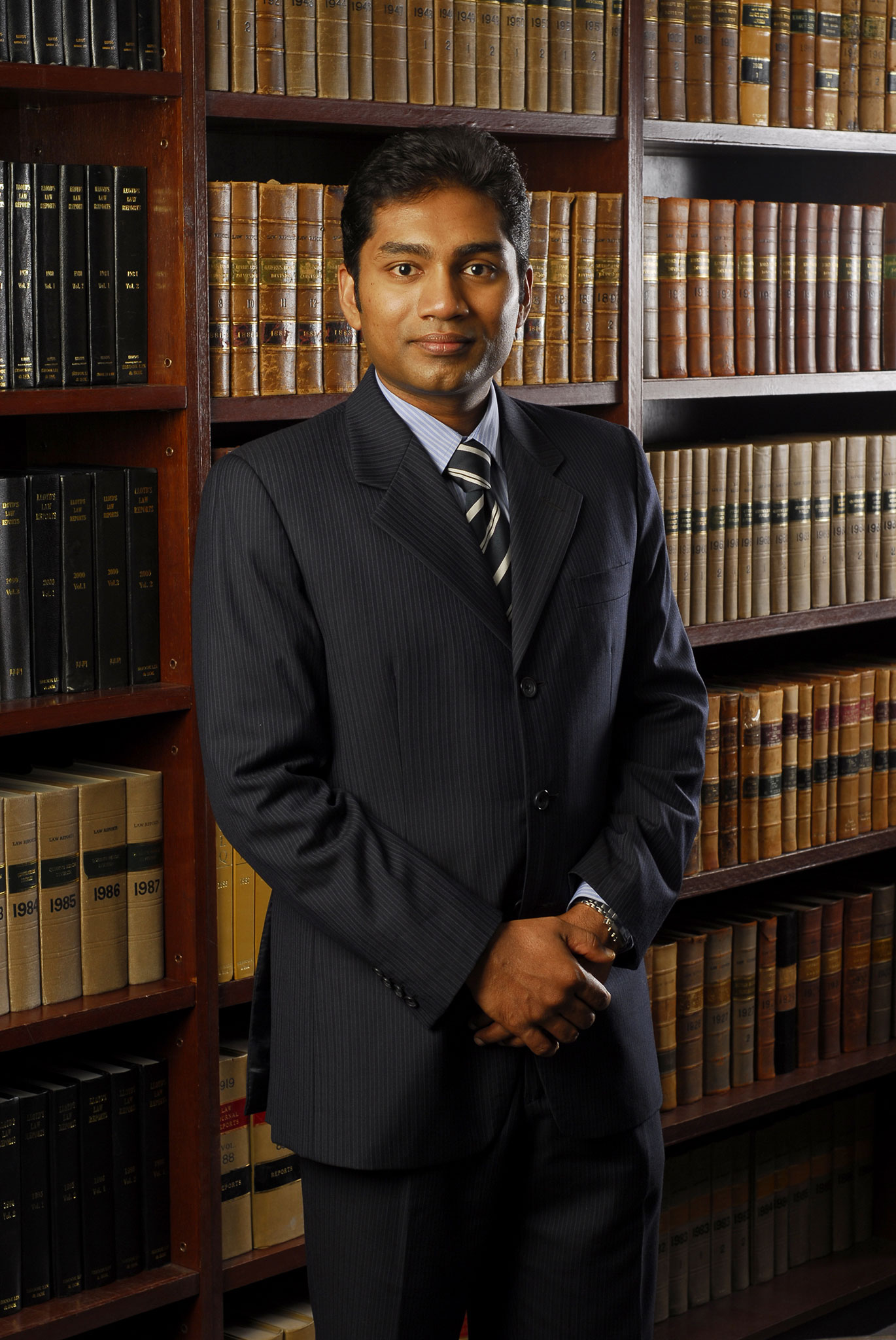 B. Comm.(Accounting & Finance) (Monash University, Australia), LL.B.(Hons) (Monash University, Australia)
LL.M. (LSE)
Diploma in International Commercial Arbitration (CIArb)
Fellow Malaysian Institute of Arbitrators
Advocate & Solicitor, High Court in Malaya
Arbitrator (Kuala Lumpur Regional Centre for Arbitration)
Adjudicator (Kuala Lumpur Regional Centre for Arbitration)
Practice Areas
Corporate & Insurance Litigation, Domestic & International Arbitration, Competition Law, General & Civil Litigation, Tax Litigation
Contact
Overview
Sudhar joined Shook Lin & Bok in 1997 as an associate. He became a partner in 2004.
His main practice areas are Civil, Corporate and Insurance Litigation with a focus on complex commercial and corporate disputes and fraud. Sudhar also has an active International & Domestic Arbitration practice both as Counsel, Arbitrator and Adjudicator involving commercial, construction, energy and infrastructure disputes. His practice areas also cover Tax and Competition Law and he is the current Head of the Tax Department as well as the Competition and Anti-Trust Law Department.
Sudhar is the Deputy President of the Malaysian Institute of Arbitrators for the 2015-2017 term, having earlier served as Vice President for the 2014-2015 term.
Sudhar is listed as a leading lawyer in the field of Dispute Resolution in Asialaw Profiles 2015. Sudhar was also listed as a recommended lawyer in the field of Dispute Resolution in the Legal 500 Asia Pacific and is described there as "a rising young star". In addition, Sudhar is recognised as an expert in Commercial Arbitration by Expert Guides.
Sudhar participated in the inaugural Singapore International Arbitration Academy (SIAA) in 2012, presented by the Centre for International Law, National University of Singapore where he was a recipient of the Award for Excellence in Advocacy. Subsequently, he was invited to be a member of the SIAA Faculty for 2013 and again for 2015.
Professional Membership
Deputy President, Malaysian Institute of Arbitrators
Member, Malaysian Insurance Institute
Member, International Council for Commercial Arbitration
Sudhar has been involved in the conduct of a number of leading local cases. Below is a list of recent reported decisions of the Federal Court and Court of Appeal in which Sudhar has appeared as Counsel:
Perbadanan Kemajuan Negeri Selangor v. Selangor Country Club Sdn Bhd. Rayuan Sivil No: B-01-240-06/2013 [2016] 8 CLJ 211
Allied Physics Sdn Bhd v Ketua Audit Negara (Malaysia) & Anor and other appeals. Rayuan Sivil No:W-01-146-05/2014 [2016] 7 CLJ 347 / [2016] 5 MLJ 113
Prai Power Sdn Bhd v. Malayawata Steel Bhd [2014] 2 AMR 389
Dato' See Teow Chuan & Ors v. Ooi Woon Chee & Ors and other applications [2013] 4 MLJ 351
Mohamed Ismail Mohamed Shariff v. Zain Azahari Zainal Abidin & Ors [2013] 2 MLJ 605
Arunamari Plantations Sdn Bhd & Ors v. Lembaga Minyak Sawit Malaysia & Ors And Other Appeals [2013] 1 CLJ 906
Ooi Woon Chee & Anor v. Dato' See Teow Chuan & Ors and Other Appeals (2012) 2 MLJ 713
Poraviappan Arunasalam Pillay v. Periasamy Sithambaram Pillai & Anor [2011] 1 LNS 1744
Terengganu Forest Products Sdn Bhd v. Cosco Container Lines Co Ltd & Anor & Other Applications (2011) 1 CLJ 51
S. Ashok Kandiah & Anor v. Dato' Yalumallai Muthusamy & Anor (2011) 1 CLJ 460
Mohamed Ismail Mohamed Shariff v. Zain Azahari Zainal Abidin & Ors (2010) 5 CLJ 153
Ng Chooi Kor v. Isyoda (M) Sdn Bhd (2010) 3 MLJ 492
TS Sambanthamurti v. Anthony J Dason & Ors [2000] 1 CLJ 657
Koo Hock Chum & Anor v. United Overseas Bank (M) Bhd (2009) 2 CLJ 331
UDA Holdings Bhd v. Koperasi Pasaraya (M) Bhd (2009) 1 MLJ 737
Asean Security Paper Mills Sdn Bhd v. Mitsui Sumitomo Insurance (Malaysia) Bhd (2008) 6 CLJ 1
Asean Security Paper Mills Sdn Bhd v. Mitsui Sumitomo Insurance (Malaysia) Bhd (2008) 2 MLJ 137
Bina Puri Sdn Bhd v. EP Engineering Sdn Bhd & Anor (2008) 3 MLJ 564
Asean Security Paper Mills Sdn Bhd v. CGU Insurance Bhd (2007) 2 MLJ 301
United Overseas Bank (Malaysia) Berhad v. Loke Lai Ying & Another Case [2003] 3 CLJ 144