SSM National Insolvency Conference 2016
On 12 October 2016, the Companies Commission of Malaysia (SSM) hosted a one-day Conference themed as "Companies Bill 2015: Modernising Corporate Insolvency Framework in Malaysia" at Sunway Putra Hotel. The conference brought together SSM and insolvency and legal practitioners from Malaysia and Singapore in an opportune event to exchange knowledge and promote a better understanding of the insolvency reform under the upcoming Companies Act 2016.
Ms Yoong Sin Min, Head of our Banking & Finance Litigation department spoke on the topic of "New Provisions in the Companies Act 2016".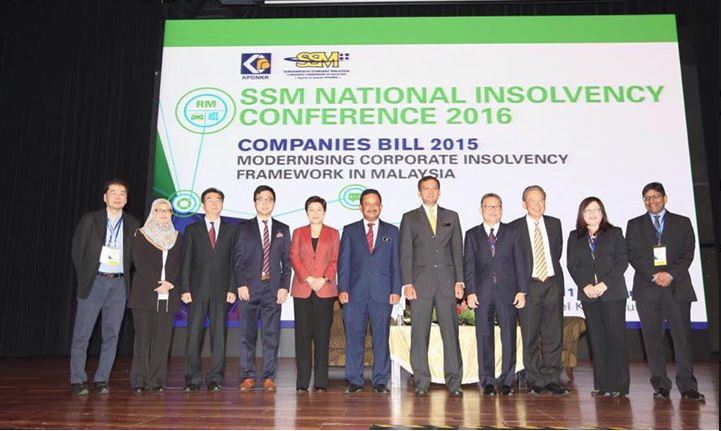 Ms Yoong Sin Min (5th from left) at the opening of the SSM National Insolvency Conference 2016 at Sunway Putra Hotel