Our Work Culture
Shook Lin & Bok is a friendly, warm and dynamic law firm, committed to meeting our client's needs. We pride ourselves on the teamwork amongst our lawyers and we believe that our pleasant and supportive working environment enables our lawyers to offer the best services to our clients.
We place importance on developing our lawyers' talent and expertise in their area(s) of interest and invest heavily in the latest technological aids and IT infrastructural resources, to enable the firm to deliver on its mission of service with effectiveness and efficiency. We possess the latest in online legal research facilities (Lexis Nexis) which complements our traditional library, one of the most comprehensive in the country. Regular In-House Lawyers' and Pupils' Training Programmes are conducted for the continuing legal education of our lawyers and pupils.
However, work in Shook Lin & Bok is also balanced with regular social events conducted in a relaxed environment to foster camaraderie amongst the partners, lawyers and pupils.
A Legal Career with Us
Shook Lin & Bok sets high entry standards. We are searching for bright, dynamic, motivated individuals with impeccable academic credentials, excellent inter-personal skills and good work ethics to join our team. If you are an individual possessing these qualities, we would like to hear from you.
Meet Our People
THE PUPILLAGE EXPERIENCE – by Lee Lyn-Ni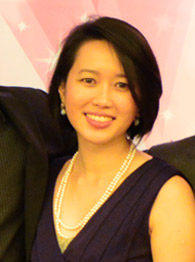 "One of the many advantages of being a pupil in Shook Lin & Bok is being exposed to different areas of law practiced by leading lawyers in this country. Pupils have the choice to ask for work from their area of interest while being placed under a specific Master to ensure a flexible, yet thorough pupillage experience. During my time as a pupil, I was continually challenged to learn as fast as I could and am therefore grateful for the resources at the firm such as the extensive library and online subscriptions, peer and administrative support, and legal training provided by my seniors and Master."
LIFE AS AN ASSOCIATE – by Gregory Vinesh Das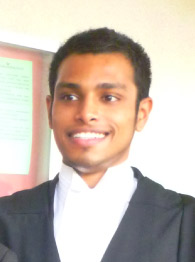 The exposure you receive from being a legal associate at Shook Lin & Bok is unparalleled. A large number of the cases in the firm do not involve your run-of-the-mill type of disputes. The firm enjoys an enviable reputation of often being associated with cases that have pushed the envelope of legal development in this country. This means that the experience of being a legal associate at Shook Lin & Bok is not only unique, but it is also intellectually and professionally rewarding.